Moses Hightower from Police Academy
Outtakes and Oscar clips from one of Anna Nicole Smiths classic movies digitized from an umpteenth generation VHS tape. The fact that this movie was completed within a decade is amazing, since Anna Nicole was unable to even recite her lines immediately after hearing them read to her. Special thanks to Paul F. Tompkins and whomever originally compiled this montage. R.I.P. Vickie Lynn Hogan.
first single after 3 decades from Armand Ratfucker Schaubroeck
Not really long ago i discovered one blog with excellent mixes. They are ideal for falling in sleep for those who got some kind of insomnia or just fucked up brain. I take some liberty to cut the best one for me and decide to share.. Many thx to
Musicophilia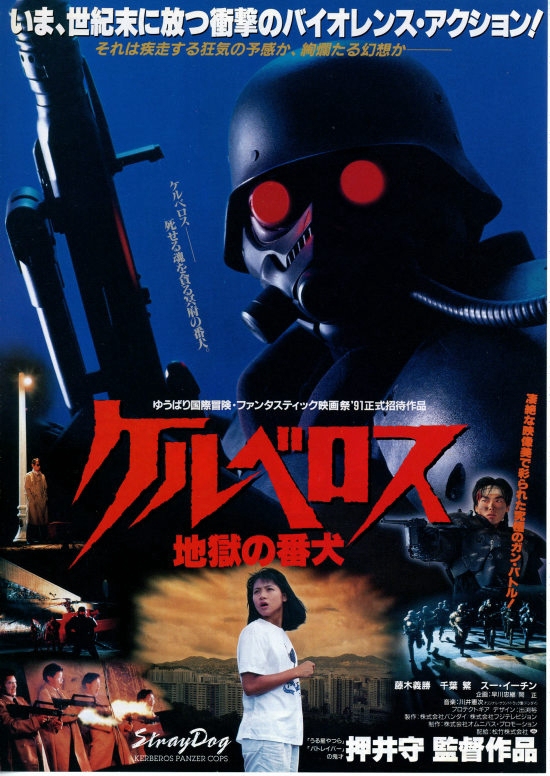 This film is the second episode of the Kerberos feature trilogy. It is preceded by The Red Spectacles, released in 1987, and followed by Jin-Roh premiered in 1999. However the trilogy's timeline is set backward; this film is the prequel to The Red Spectacles and the sequel of Jin-Roh.
The film begins with the last stand of the Kerberos unit. After disobeying an order to disarm and disband, they have held out
for an unspecified time: talk between the fatigued Kerberos cops suggests that they might have been stuck there for three days, three months, to three years. A power amplifier system issues orders for a final stand and for Koichi Todome, Midori Washio, and Soichiro Toribe to come to the central building. A Kerberos named Inui wanders through the halls of the Kerberos headquarters and then witnesses officer Koichi Todome boarding a helicopter. Angry, Inui feels betrayed by his master and asks why he's running away and not fighting until the end like he has ordered to his men. As the helicopter takes off, the army breach the headquarters. More...
I had real tough time to find this film. I found dual audio (japanese, russian) DVD and ripped. The language is japanese but it got english subtitles.
DOWNLOAD
Posted by

OVERLORD
3 comments